Back to News
Newsletter – 29/08/21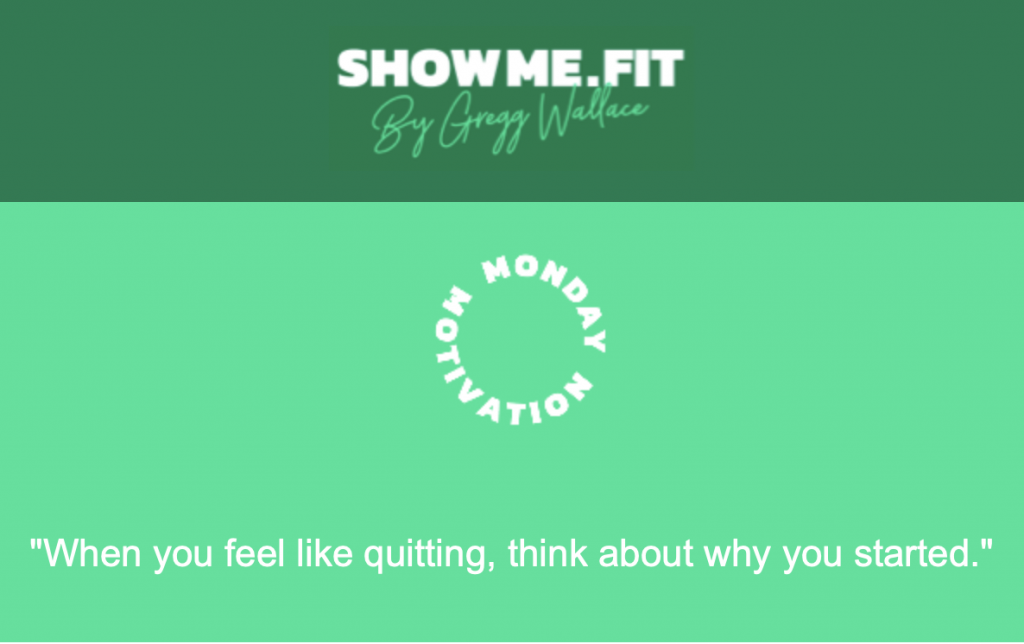 Hello and I hope you are enjoying your new site. We will always strive to bring you new things and to make the experience better and better. We won't ever stop; this is our aim.
This week we saw new blogs, new workouts with Ann-Marie and I want to thank you for all for your fantastic blog selections. I will be, I promise you, working my way through them.
On the subject of blogs, I've now started recording some of them so that you can listen to them like a podcast. In changing the site, we know there are still some things missing, bear with us, we will get them up and running as soon as possible.
Me and Libby are working with somebody to explore more motivational techniques, these could be amazing and fun. We will let you know when we have more.
Don't forget about the live workouts every Saturday with Ann-Marie. If you can't attend them, or let's be honest, if you're slightly nervous attending them, they will be put up on the site later. (Click here to see all of Ann-Marie's workouts). 
We are still looking to fulfil all of your recipe requests! If you have a favourite meal that is not yet on ShowMe.Fit please reply to this email with the recipe and we will do our best (once it has been checked by Kat) to get it up on the site.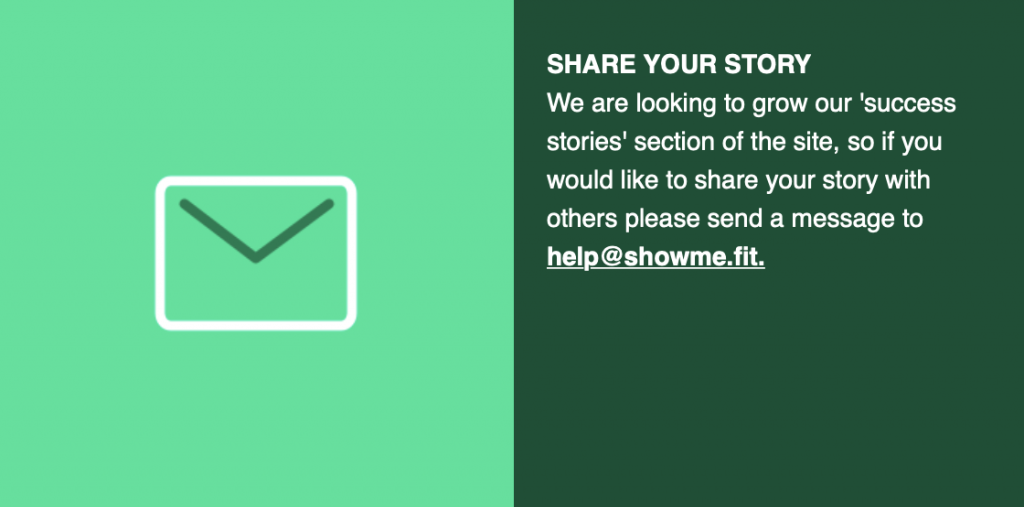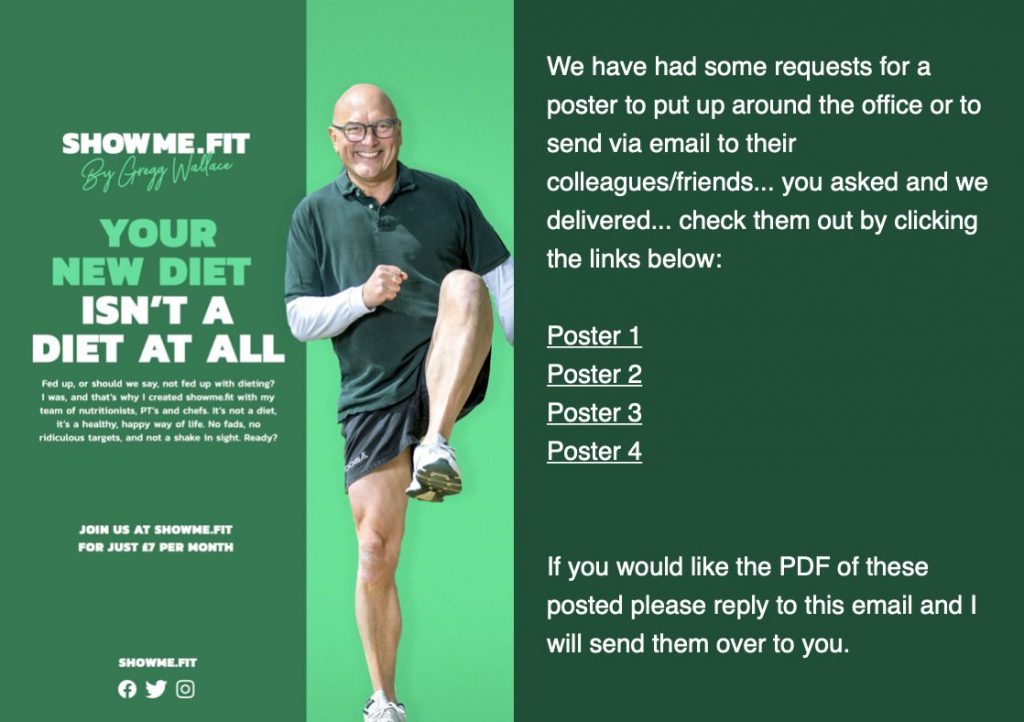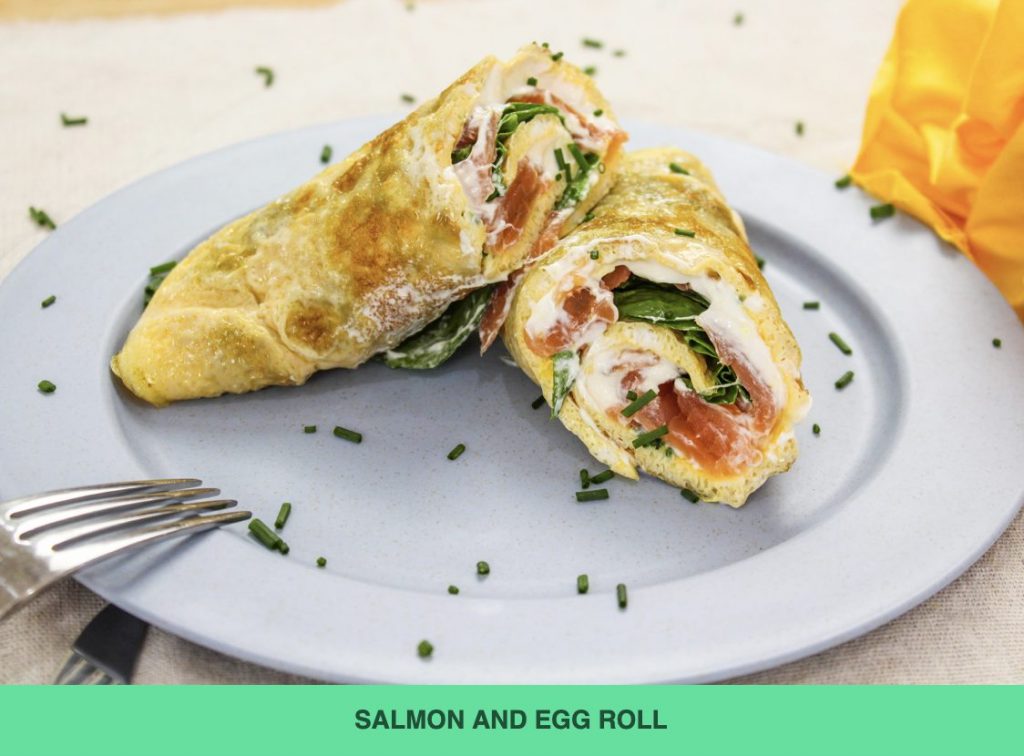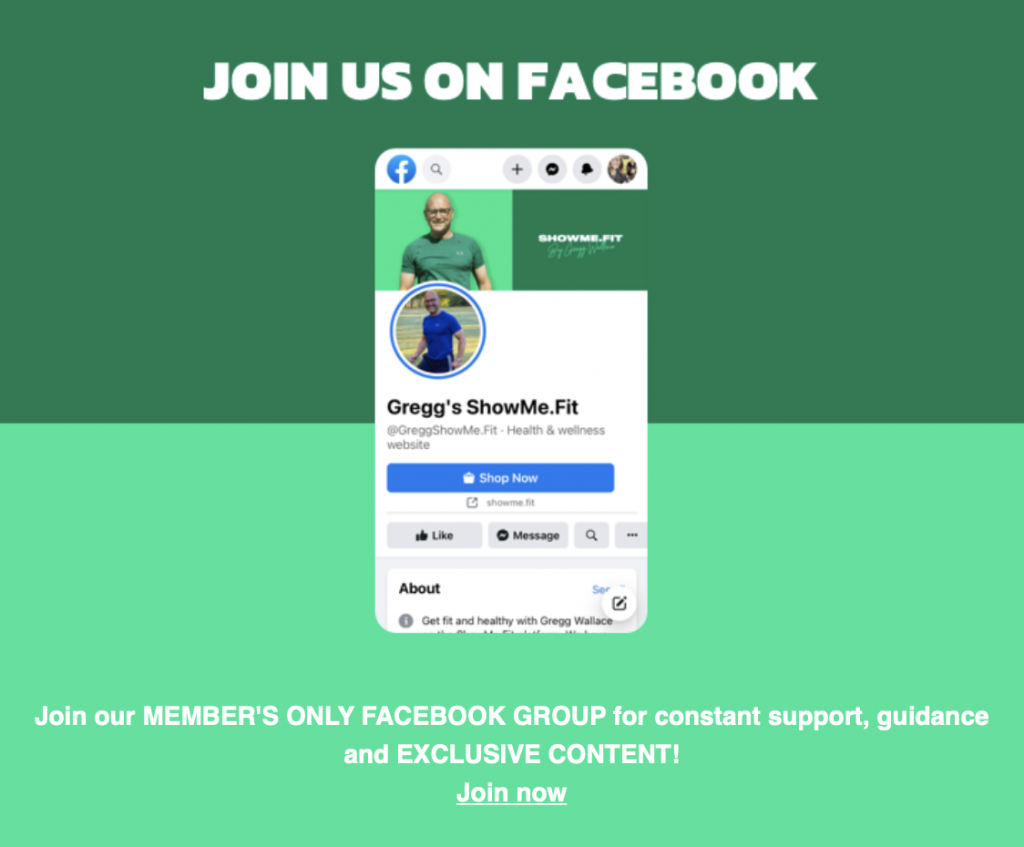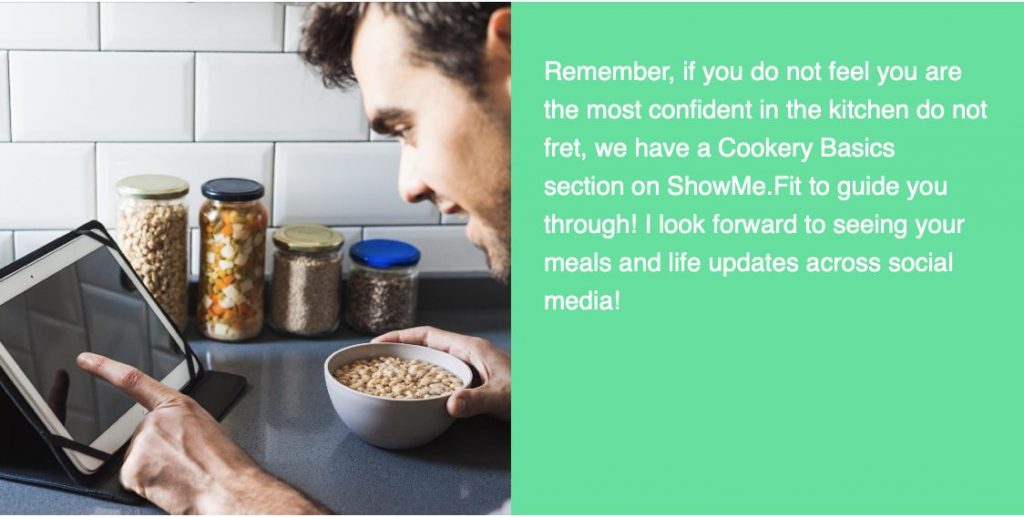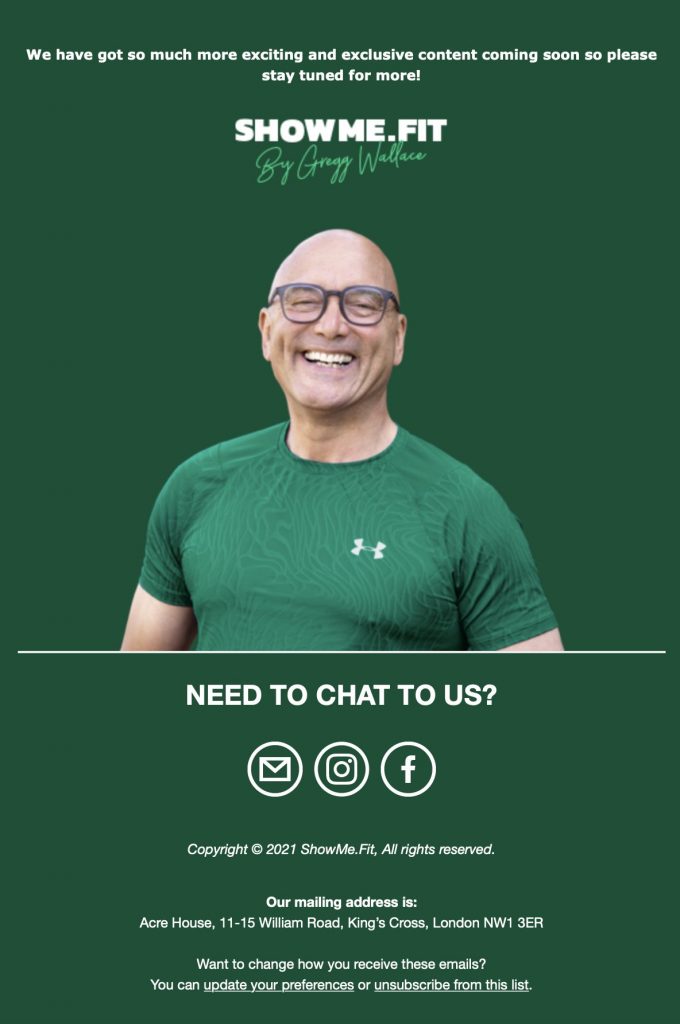 Comments? Questions? Come and join the discussion on our Facebook group
Don't have a subscription
Sign up now - £7 a month!

Gregg W.