Back to News
Newsletter – 05/09/21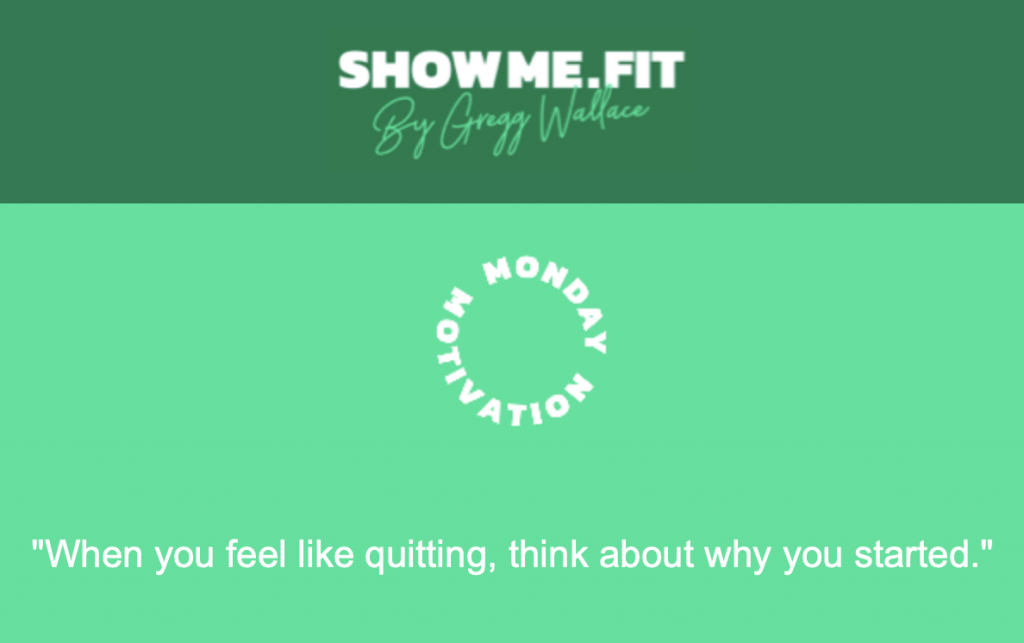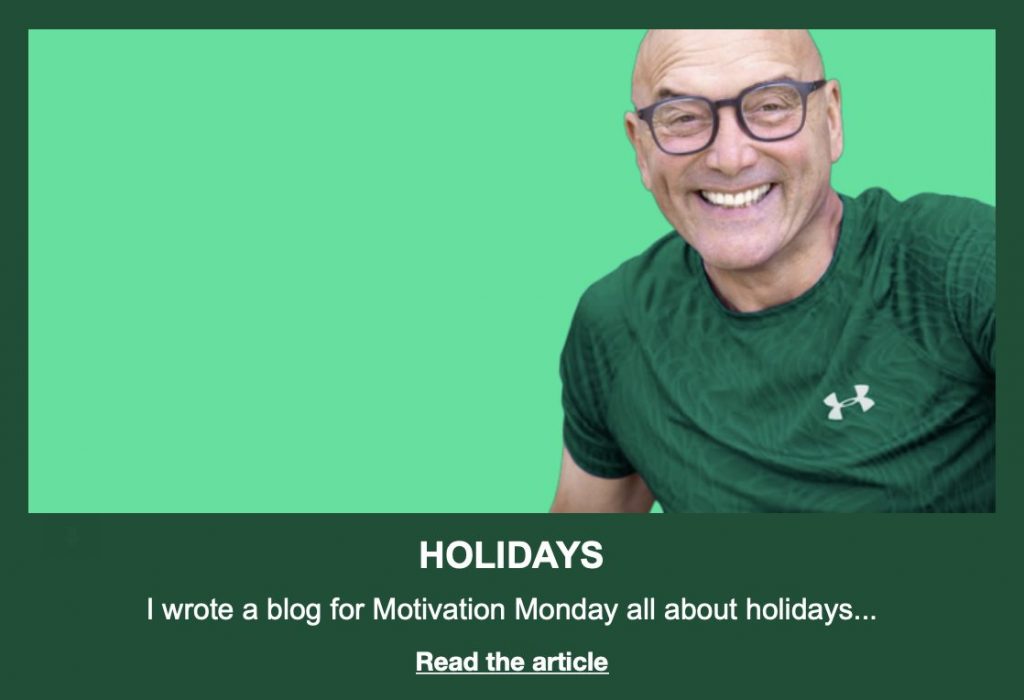 The holiday season should now be over and hopefully the indulging is over. Time to shed some unwanted pounds that may have crept on. That's ok, no need to beat yourself up, you're supposed to indulge on holiday.
This week there's a new blog from me, a lovely one from our clever nutritionist, Kat. The workout this week from Ann-Marie is a Tuesday, it will be Saturday next week, I'm sure you can forgive her, it was her birthday.
Obviously, you can all see we are doing a lot of work on the site. We do always listen to what you say, many of you were disappointed that the recipe print button had been removed. Well, it's back, I'm pleased to say, you can now print off your recipes.
A couple of things I wanted to discuss, and I would love your feedback. I'm chatting to a meal box delivery company, is there any interest in this from you, our ShowMe.Fit members? I'd also like to know whether there would be any interest in paying for a course with either Danny, the PT or Kat, the nutritionist or possibly even with a motivational coach? I would really welcome your feedback on this.
Don't forget about the live workouts every Saturday with Ann-Marie. If you can't attend them, or let's be honest, if you're slightly nervous attending them, they will be put up on the site later. (Click here to see all of Ann-Marie's workouts). 
We are still looking to fulfil all of your recipe requests! If you have a favourite meal that is not yet on ShowMe.Fit please reply to this email with the recipe and we will do our best (once it has been checked by Kat) to get it up on the site.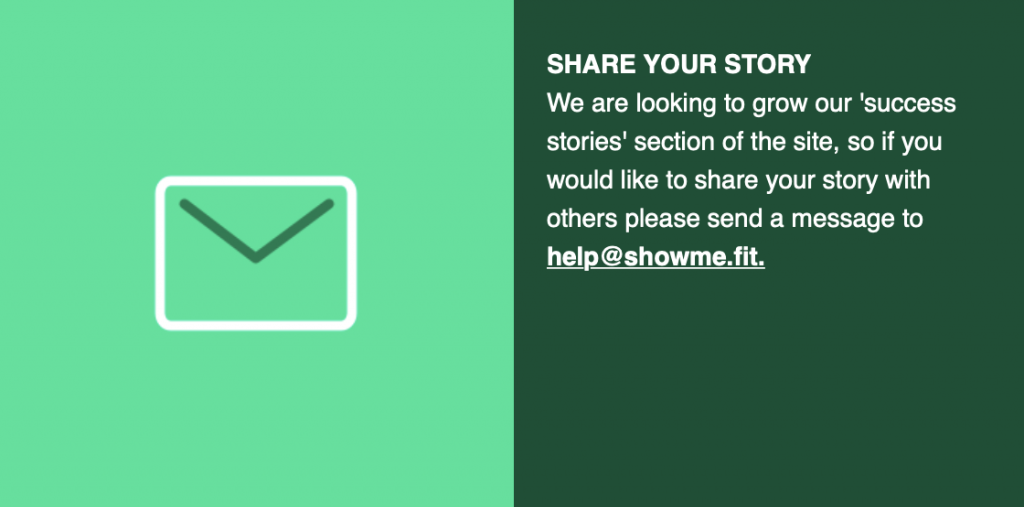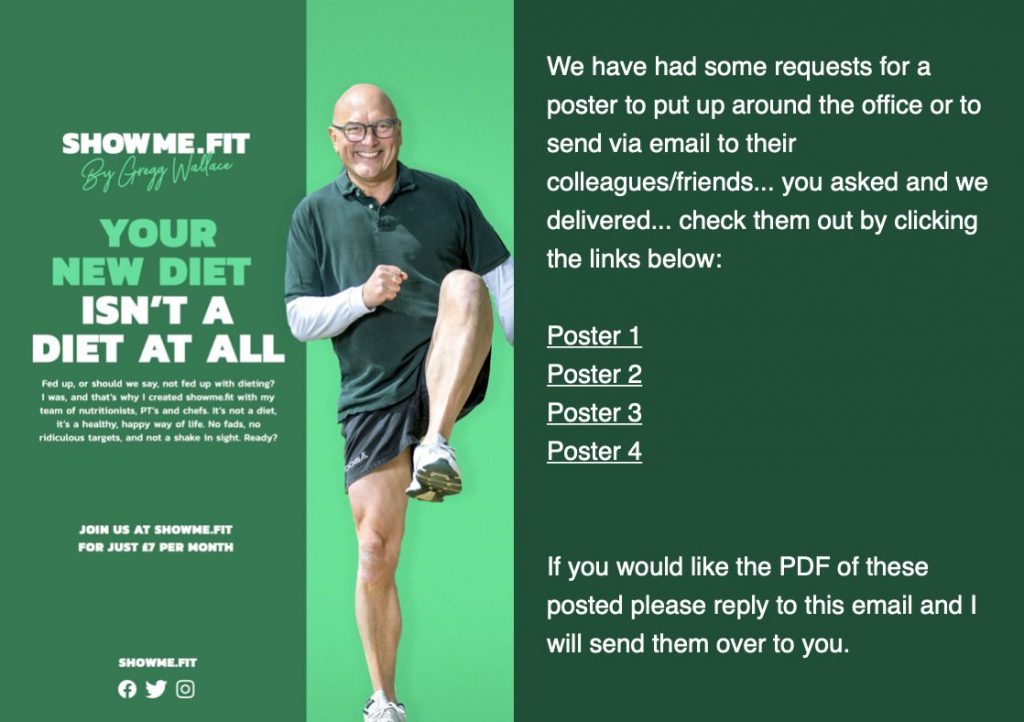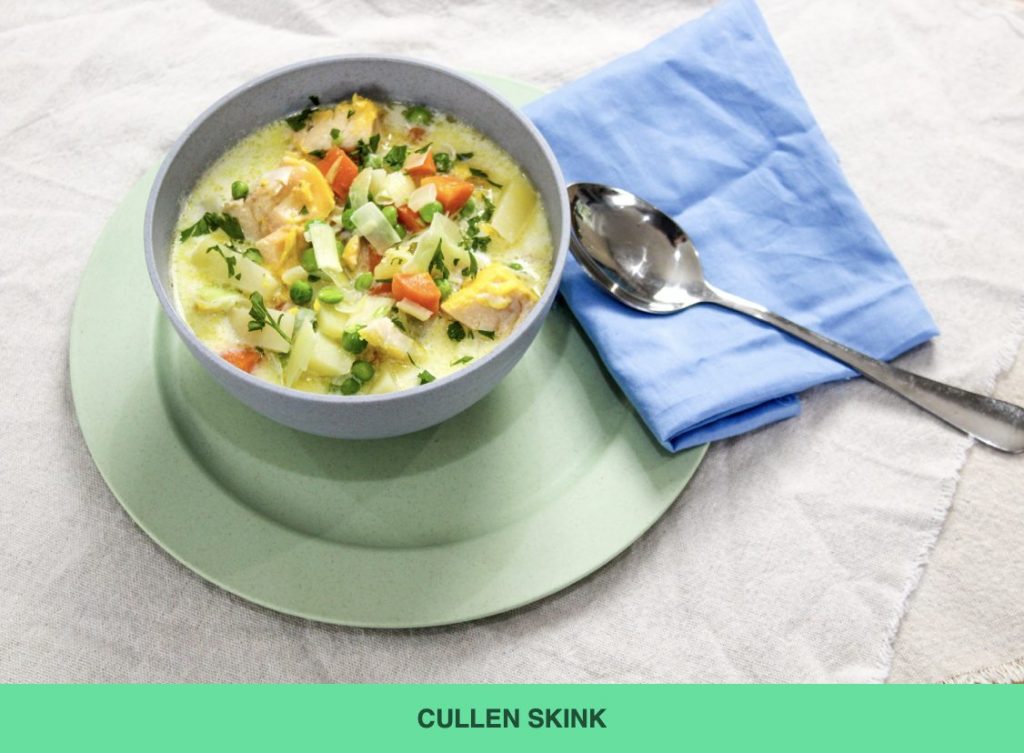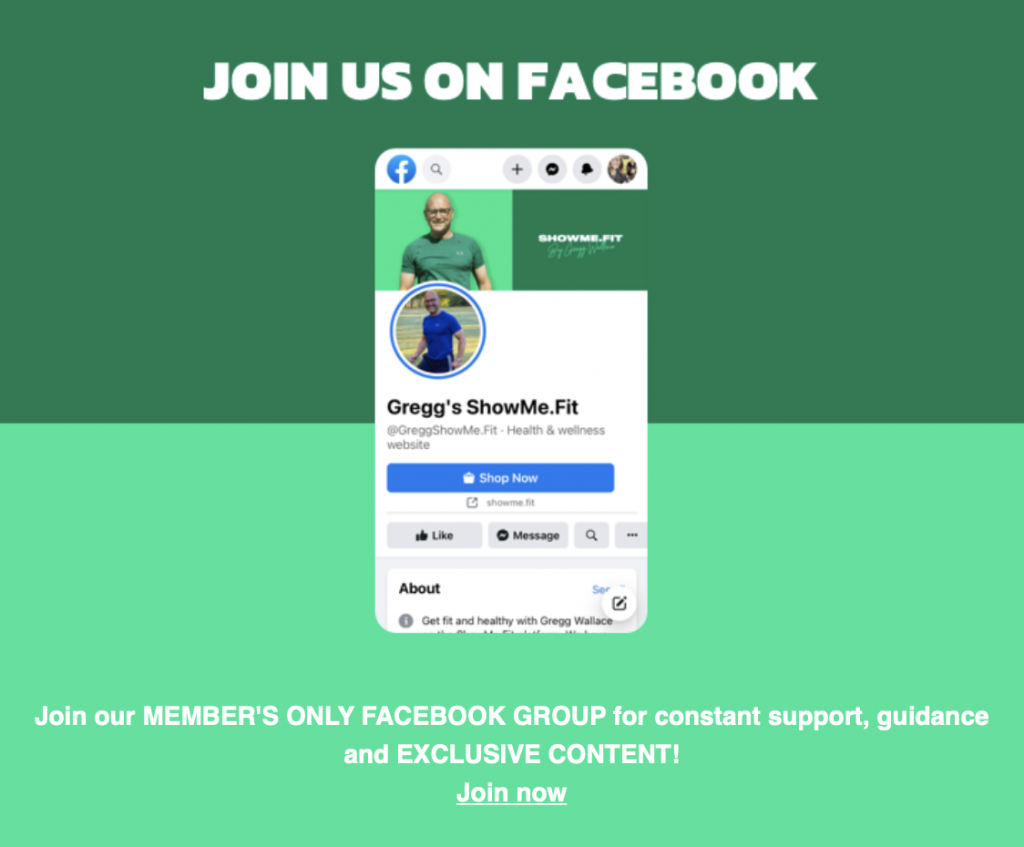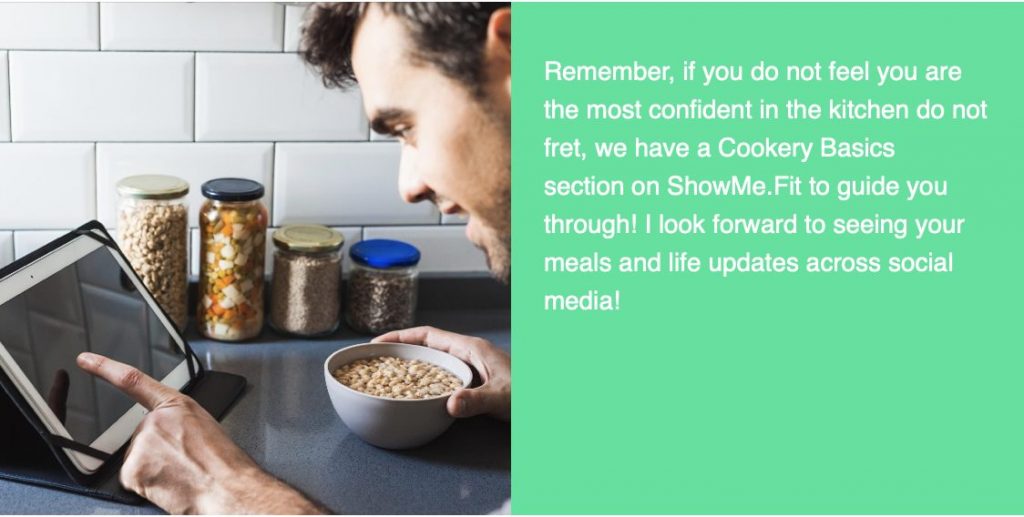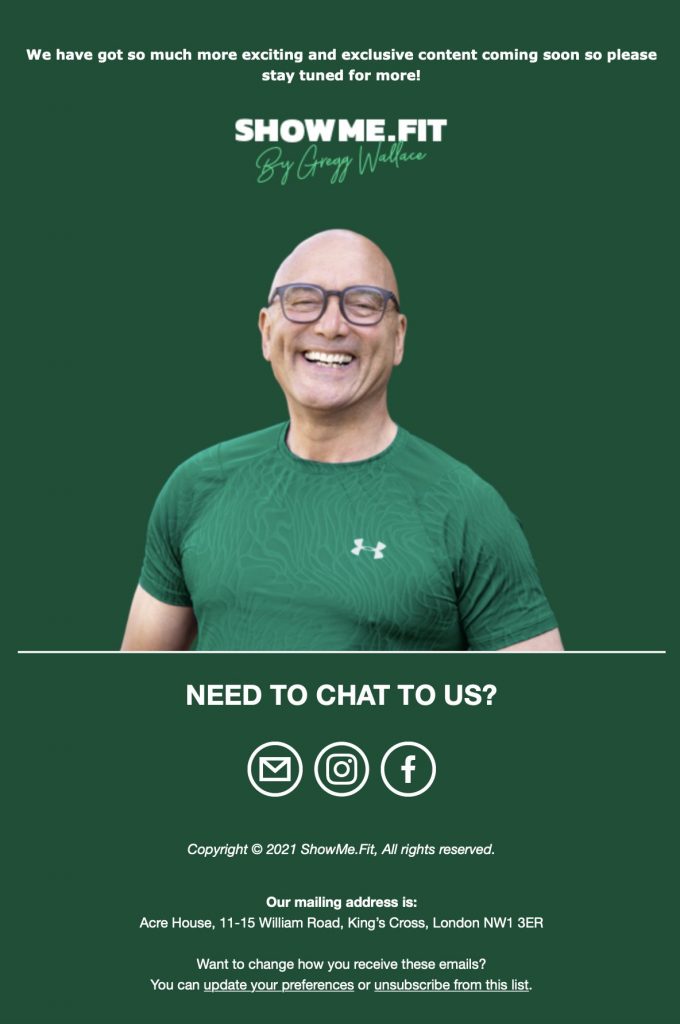 Comments? Questions? Come and join the discussion on our Facebook group
Don't have a subscription
Sign up now - £7 a month!

Gregg W.