Back to News
Newsletter 22/02/21

MOTIVATION MONDAY QUOTE:

"THE SECRET OF GETTING AHEAD IS GETTING STARTED."
– MARK TWAIN –

I WROTE A BLOG FOR MOTIVATION MONDAY ABOUT HAVING GOOD AND BAD DAYS… CLICK HERE TO READ IT.

HAVE A LOOK AT WHAT OUR WEEK ENTAILED…
22/02/21
Last week of course was Valentines, you romantic lot! And just as importantly it was pancake day! We really did enjoy all your pancake pics and your Valentines meals, thank you for sending them in.
You can clearly see there is a new look to the site, we do hope you are enjoying it, there are more changes to come. We will let you know or perhaps you will find out yourself, but we have a chance to. A new recipe went up, a halloumi and pineapple burger, how about that for exotic! There was a blog from me about good days and bad days, I hope you read them. Of course, even though I'm 12 stone now, these blogs do come from experience, I was 4 and a half stone heavier. There was also a blog from Tammy, our yoga teacher, on different types of yoga.
On Saturday, there was our usual live workout at 11.15 am with Ann-Marie. Remember with this, you go at your own pace. There was also our big Saturday night live at 6 pm with me and Libby, keep bringing your questions and bring a glass of wine next week, it is Saturday night after all. And I'm sure by then you would have been good all week. I also did our first live cook along ("Cookering" for those of you on the live) on Sunday with Anna. This was a lot of fun and definitely something that we will be doing more of in the future.
NEW RECIPE PICTURES…

Have a look at some of our new recipes pictures below!
Orange Breakfast Smoothie
Turkish Scrambled Eggs (Menemen)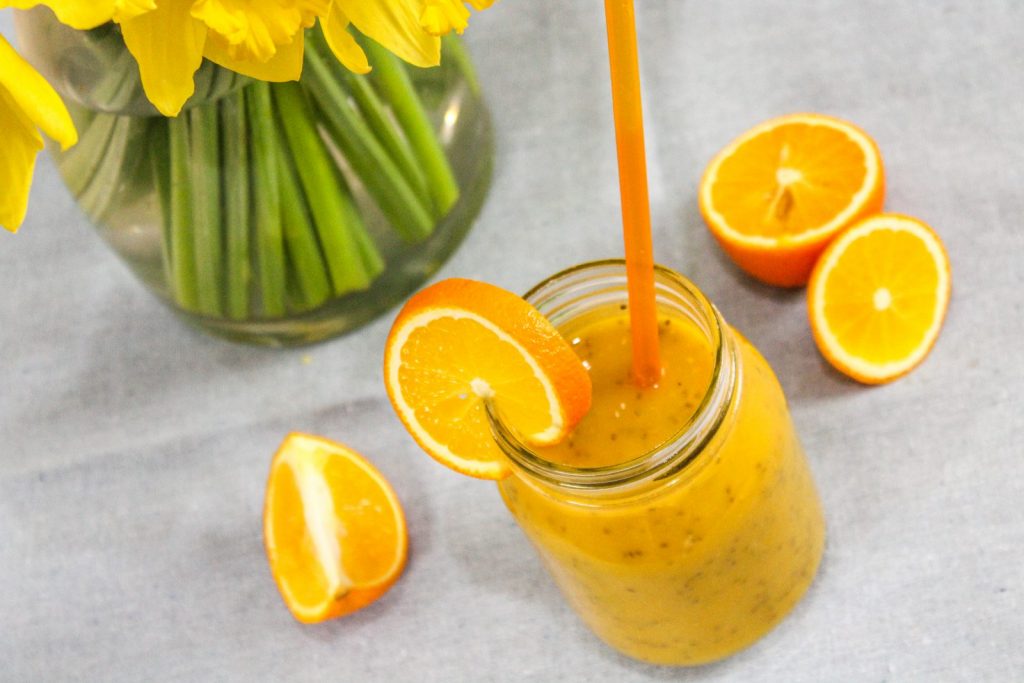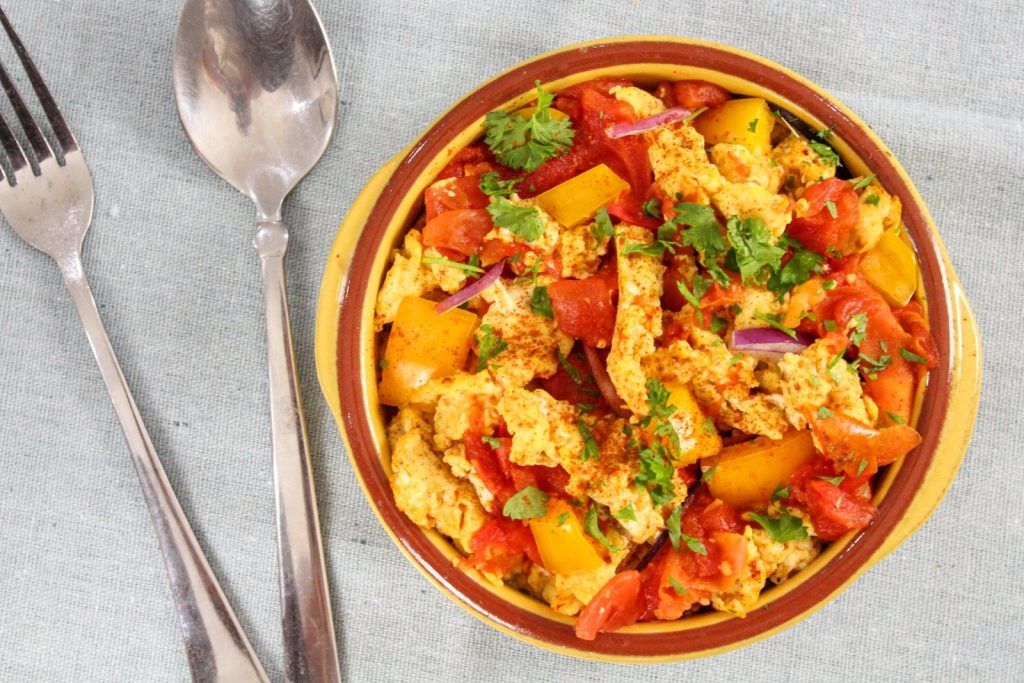 THIS WEEK…
Next week there will be another recipe, this time a dinner recipe, a blog from Kat, our nutritionist, and another blog from yours truly. Saturdays will continue to be lively with live exercise in the mornings and a chat with me and Libby Saturday evenings. And hopefully, if we've worked it out, some more live cooking. Keep going, keep at it, it doesn't matter how slowly you take it, you will of course get there eventually. The only bad thing to do is to give up.
This week for Wellness Wednesday, Tammy wrote us a blog about why yoga is about more than looking like a pretzel… click here to read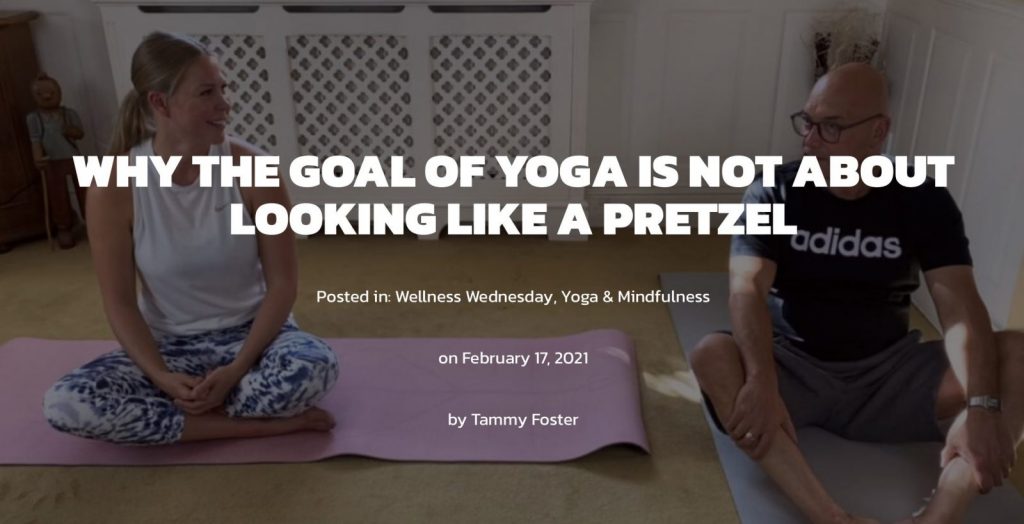 Join our MEMBER'S ONLY FACEBOOK GROUP for constant support, guidance and EXCLUSIVE CONTENT!

WEEKLY NEW RECIPE:
Lunch:
Halloumi and Pineapple Burger
EVENTS THIS WEEK:
Saturday 27th Feb @ 11.15am – Live workout with Ann-Marie
Saturday 27th Feb @ 6pm – Live chat with Gregg and Libby
(We are unfortunately unable to run Gregg's live workout class this week due to other work commitments but we will be working hard to try and find a time to fit these in! We did our first live cook along this week too so expect to see more of these in the future!)
Remember, if you do not feel you are the most confident in the kitchen do not fret, we have a Cookery Basics section on ShowMe.Fit to guide you through! I look forward to seeing your meals and life updates across social media!

We have got so much more exciting and exclusive content coming soon so please stay tuned for more!
Comments? Questions? Come and join the discussion on our Facebook group
Don't have a subscription
Sign up now - £7 a month!

Gregg W.