Back to News
Newsletter 02/03/21

MOTIVATION MONDAY QUOTE:

"You don't need to be perfect. You just need to be better than you were yesterday."

I wrote a blog for Motivation Monday about drinking enough…  click here to read it.

Have a look at what our week entailed…
02/03/21
Well, the good news is, restrictions are going to be lifted, so we can all celebrate! Just in moderation please. Talking of celebration, there was a blog from me on alcohol consumption. Many people don't have a drink, I know, many do, it's definitely something that I have struggled with in the past. There's also a blog from Kat, our nutritionist on how to deal with cravings. Clever lady, our Kat.
On the exercise front, there is a new workout from Danny, also the live workout with Ann-Marie will be up on the site soon. That's seven weeks of live workouts, they will be available to anybody to view whenever they wish. There was of course, another live workout with Ann-Marie at 11.15 on Saturday morning. Staying with Saturday, there was out big Saturday night live with me and Libby, slightly later, sorry, I wanted to watch England play Wales in the Rugby. Last week was fun, as me and Libby got a bit giggly after drinking a bottle of Prosecco. We are there to answer your questions, of course, but if you'd like to bring a glass of wine with you, that's fine.
Recipes, there is a new dinner one up, cornflake baked chicken, it is dinner I promise you, it's not breakfast. The old recipe pictures are steadily being replaced, so do keep an eye out for them.
On a completely separate note, we've got an amazing psychologist called Bernie. We've started working with her and her first load of stuff came through, it lists the first steps you should take to get your mind in the right place. In my opinion, I think it's brilliant.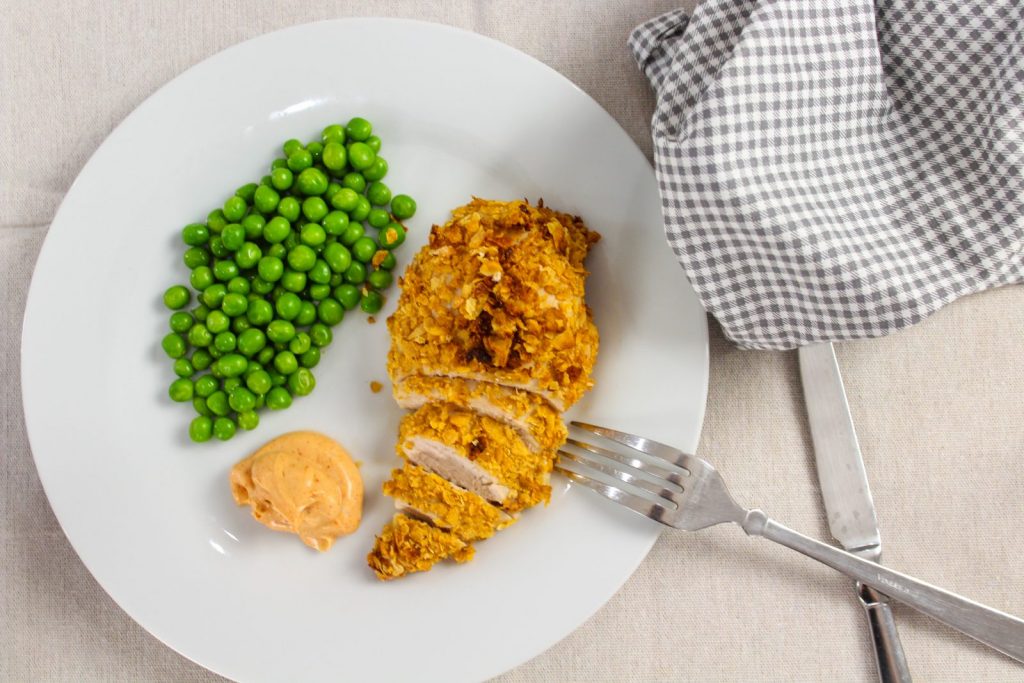 NEW RECIPE PICTURES…

Have a look at some of our new recipes pictures below!
Papaya Salad
Banana and Tahini Porridge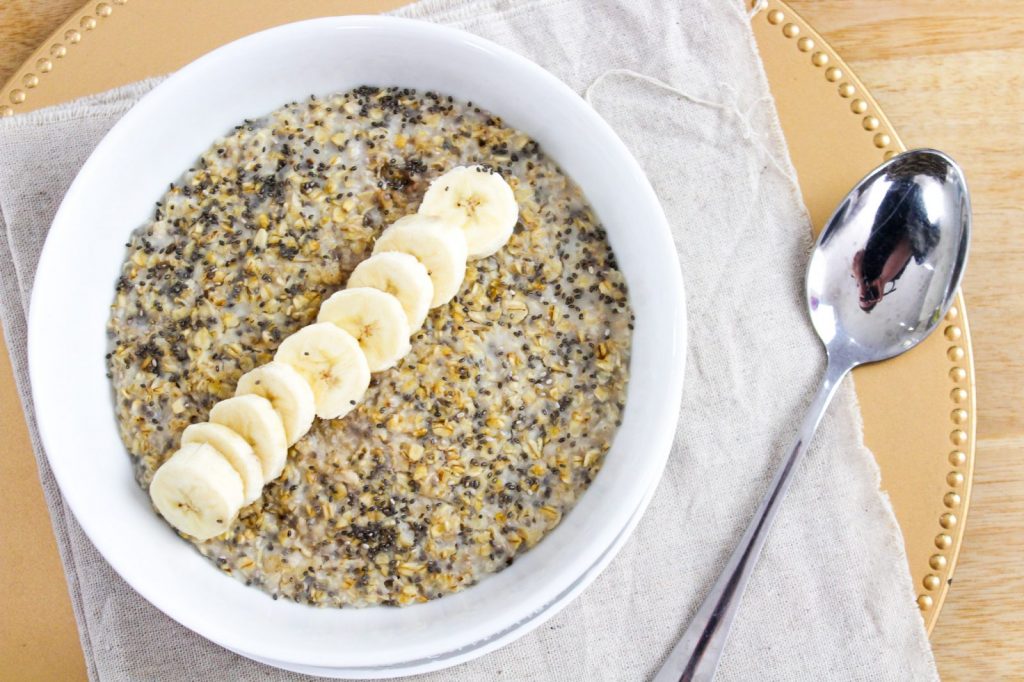 THIS WEEK…
Next week there will be another blog from me, I think this time about viewing food, drink and exercise as a cost or a reward. There will be a blog from Danny, more recipes, more live workouts and of course the big Saturday night live with me and Libby. We do plan to do another live cook along with my mate and fabulous Chef, Rob Kirby. We haven't got a date yet, but we will of course let you know.
This week for Wellness Wednesday, Kat wrote us a blog about dealing with cravings… click here to read
Join our MEMBER'S ONLY FACEBOOK GROUP for constant support, guidance and EXCLUSIVE CONTENT!

WEEKLY NEW RECIPE:
Dinner:
Cornflake Baked Chicken
EVENTS THIS WEEK:
Saturday 6th March @ 11.15am – Live workout with Ann-Marie
Saturday 6th March @ 6pm – Live chat with Gregg and Libby
Sunday 7th March @ 4pm – Live cook along with Gregg and Rob Kirby
(We are unfortunately unable to run Gregg's live workout class this week due to other work commitments but we will be working hard to try and find a time to fit these in!)
Remember, if you do not feel you are the most confident in the kitchen do not fret, we have a Cookery Basics section on ShowMe.Fit to guide you through! I look forward to seeing your meals and life updates across social media!

We have got so much more exciting and exclusive content coming soon so please stay tuned for more!
Comments? Questions? Come and join the discussion on our Facebook group
Don't have a subscription
Sign up now - £7 a month!

Gregg W.