Back to News
Newsletter – 12/08/22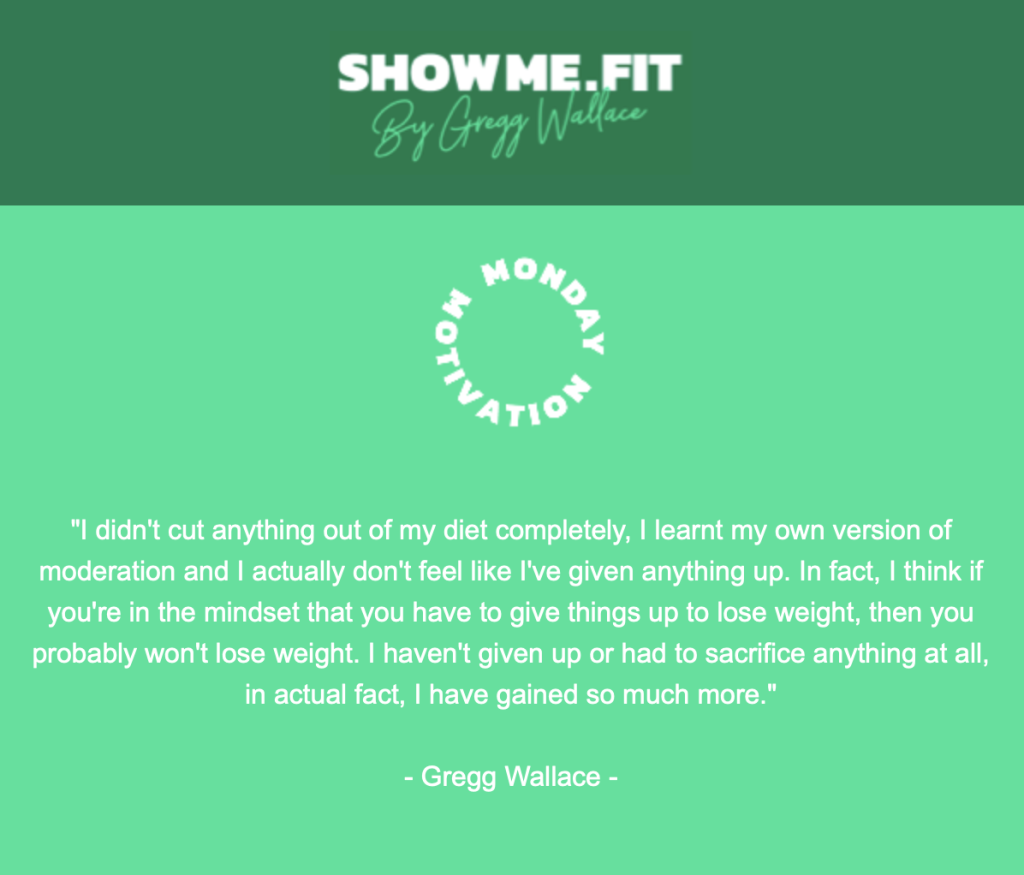 HELLO EVERYONE!
WOW! It's another scorcher!
Make sure you are staying hydrated and well fed please, look after yourself in this heat. It's lovely to see you all sharing and enjoying our many different smoothies too, what a refreshing breakfast to have in this sunshine!

This week there has been a blog written all about how David, our wonderful and inspiring member went to see a Chinese Doctor/Herbalist in one of his many attempts to lose weight and he was told the importance of cooking for himself. At the time, this didn't really resonate with or make sense to David. It wasn't until he joined ShowMe.Fit that he completely understood what this person was trying to say to him… and it turns out this doctor was completely right. Cooking for yourself is the key to success here people, it is the only way to ensure you know everything that is going into your food and your body. As you can see from our recipes, cooking healthy meals doesn't have to be complicated, time consuming or difficult to manage…

Speaking of cooking our recipes, there has been a new one added this week; Green Shakshuka! How lovely!

Our amazing nutritionist, Kat, has provided us with some new meal plans for those going through the menopause. If you haven't already, please check out her talk on the menopause. These meal plans are to be used alongside this talk. They are attached to this newsletter further down.

There will also be our usual live workout on Saturday morning at 11.15am with the lovely Ann-Marie. These classes are a great way to build the community, have a laugh and work up a sweat at the same time. This class is open to all levels and abilities – you can find the link to the class on the site or further down in this newsletter. I couldn't think of a better way to start my weekend than meeting some other members and raising my heart rate!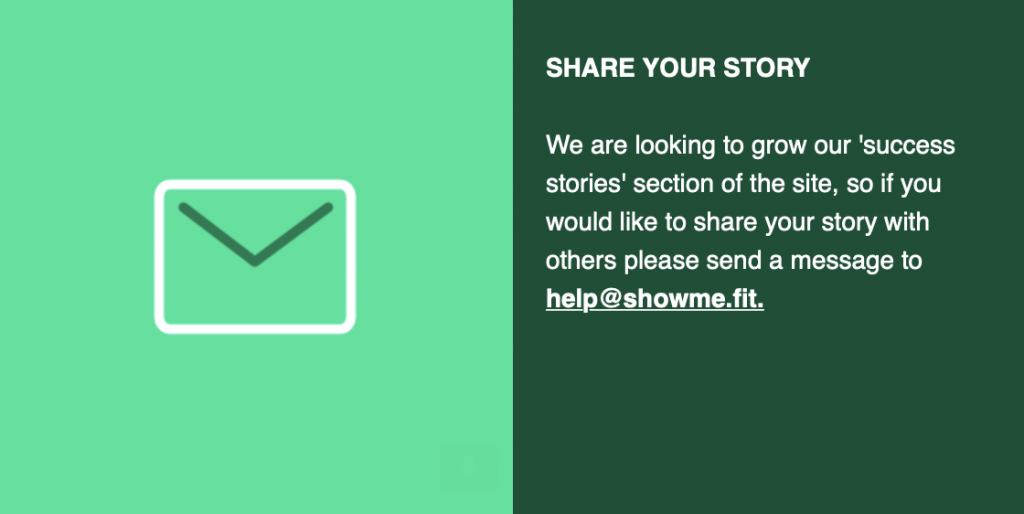 We have some NEW example meal plans below
Two meal plans to help those going through the menopause
and
two standard meals plans – one for meat eaters and one for veggies – enjoy!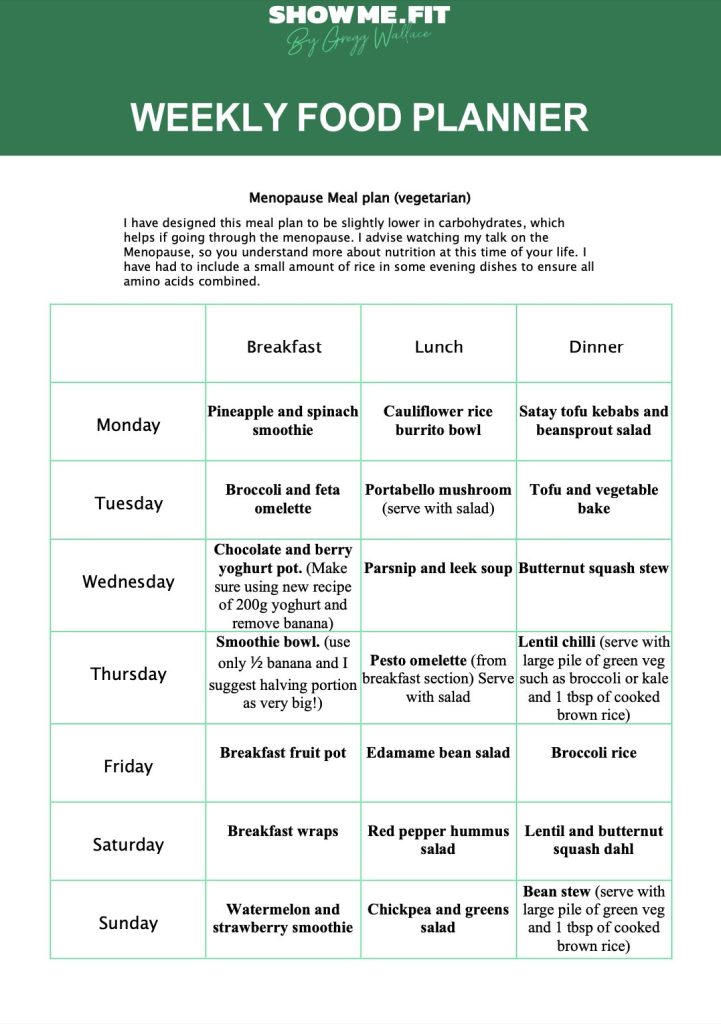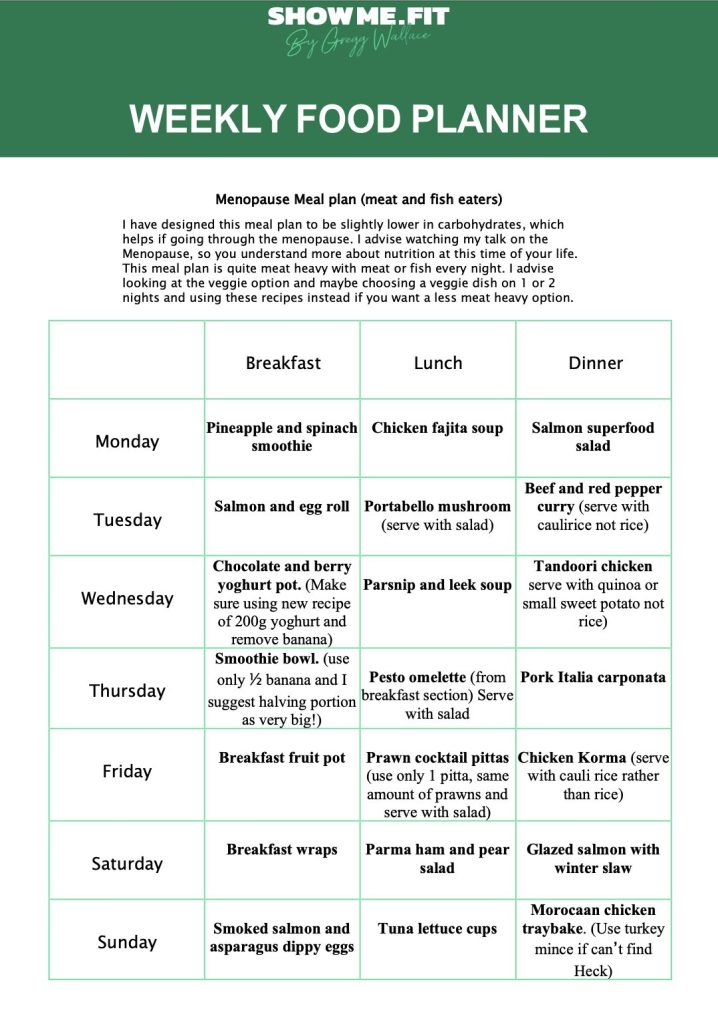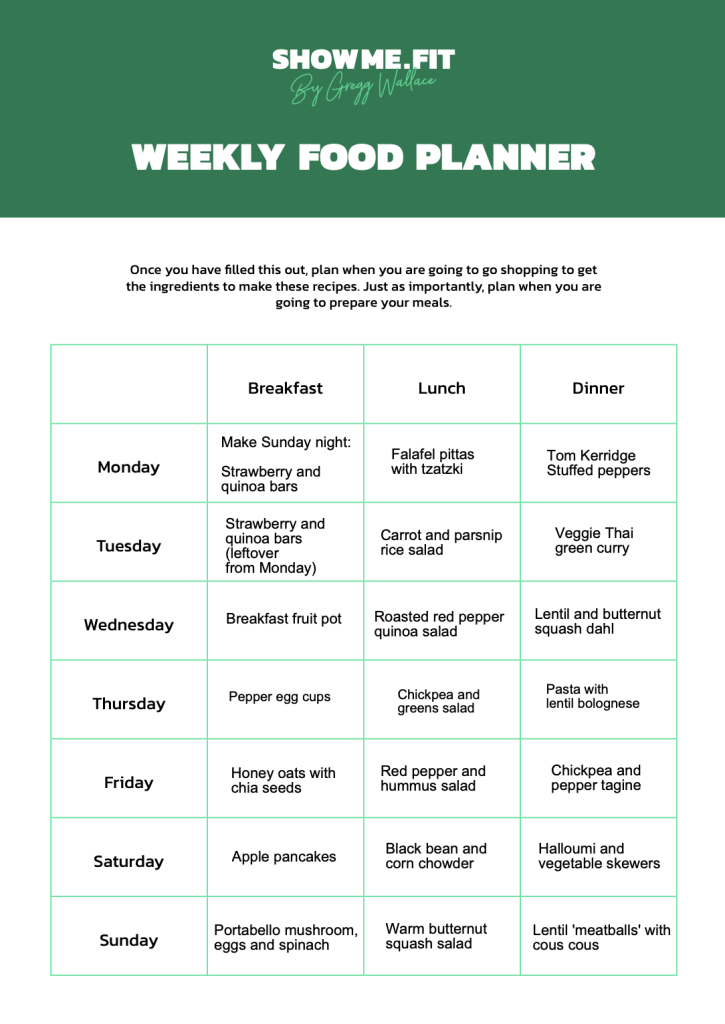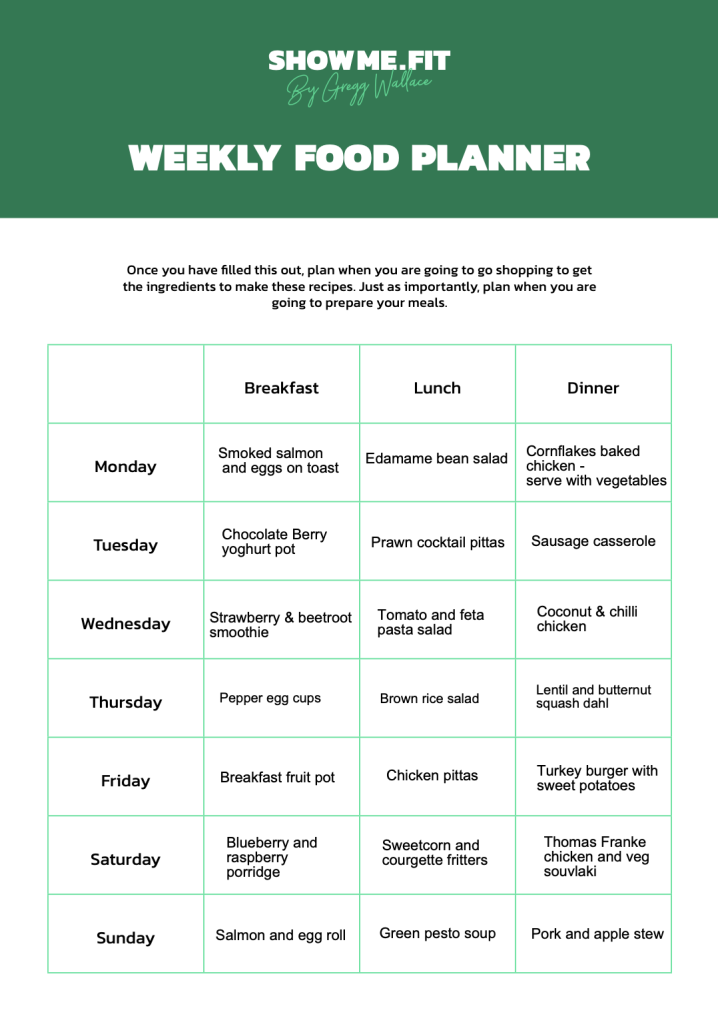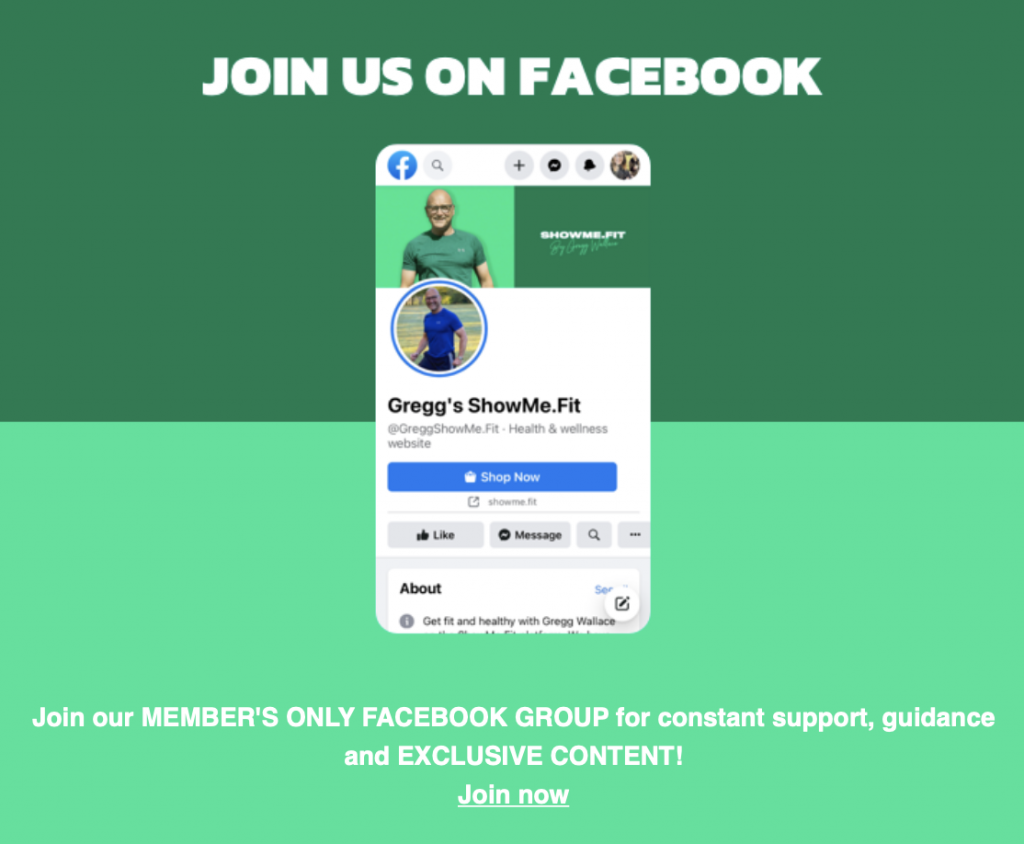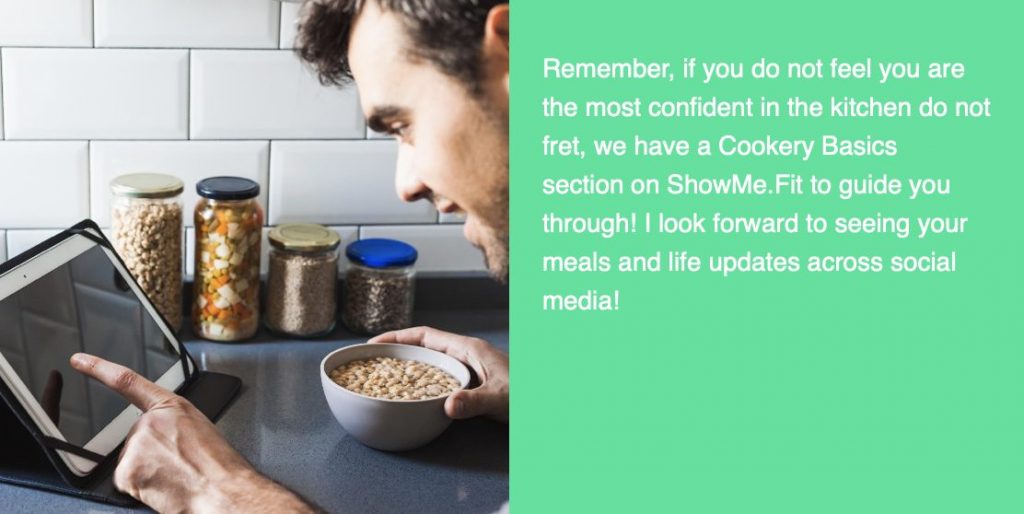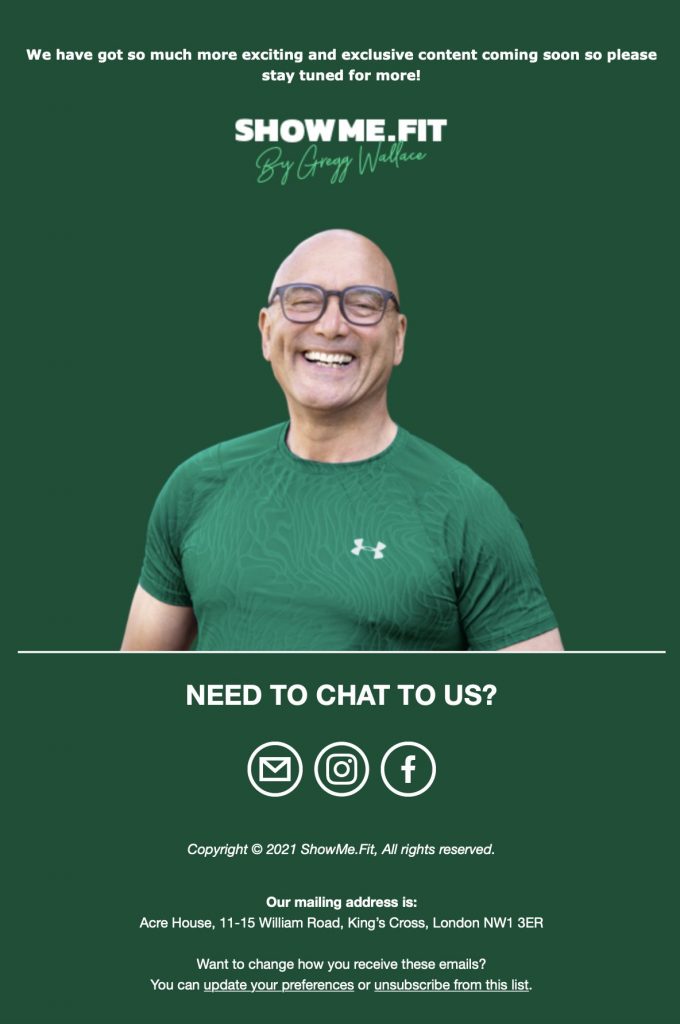 Comments? Questions? Come and join the discussion on our Facebook group
Don't have a subscription
Sign up now - £7 a month!

Team SMF .