Back to News
Newsletter – 04/08/21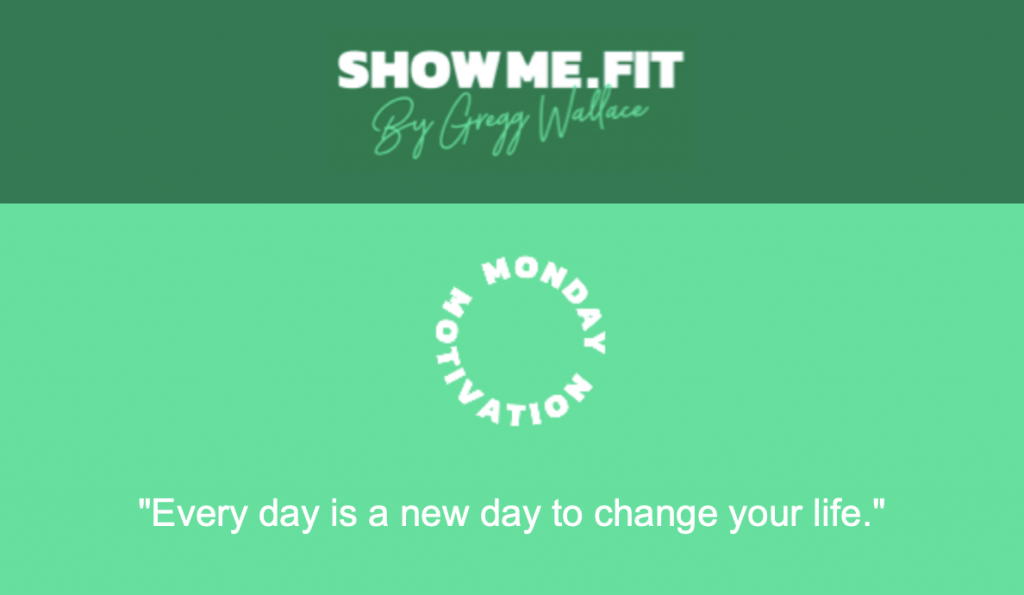 HELLO EVERYONE!
Hello, hoping you're all well. The news tells us that covid numbers are dropping but my feeling is, we still need to be very vigilant.
This week there are of course new recipes, a blog from me and a blog from Kat, our nutritionist. There are now lots of these blogs up on your site, there is some really useful stuff there. I'm not for a minute suggesting you read them all, but you may want to scroll
through, look at the headings and find the ones that are relevant to your situation.
There of course is a live workout every week and again, there are many workouts for all levels of fitness, posted up on your site. Exercise is not only good for the body, its also very good for the mind. It puts us into a fitness and healthy mind set.
There is much work being done to the site. We've had a sneak peak and it does I promise you, look amazing. It will be coming very soon, watch this space.
Don't forget about the live workouts every Saturday with Ann-Marie. If you can't attend them, or let's be honest, if you're slightly nervous attending them, they will be put up on the site later. (Click here to see all of Ann-Marie's workouts).
We are still looking to fulfil all of your recipe requests! If you have a favourite meal that is not yet on ShowMe.Fit please reply to this email with the recipe and we will do our best (once it has been checked by Kat) to get it up on the site.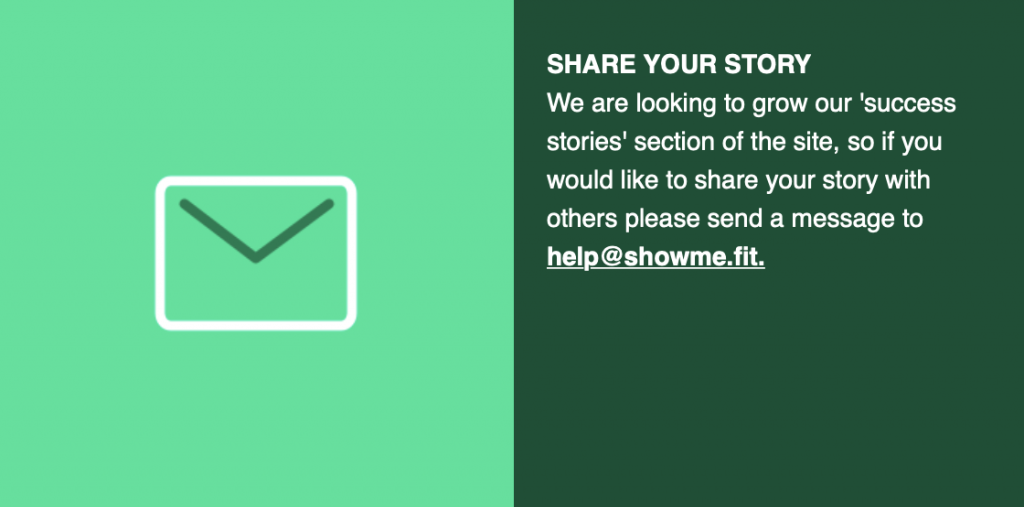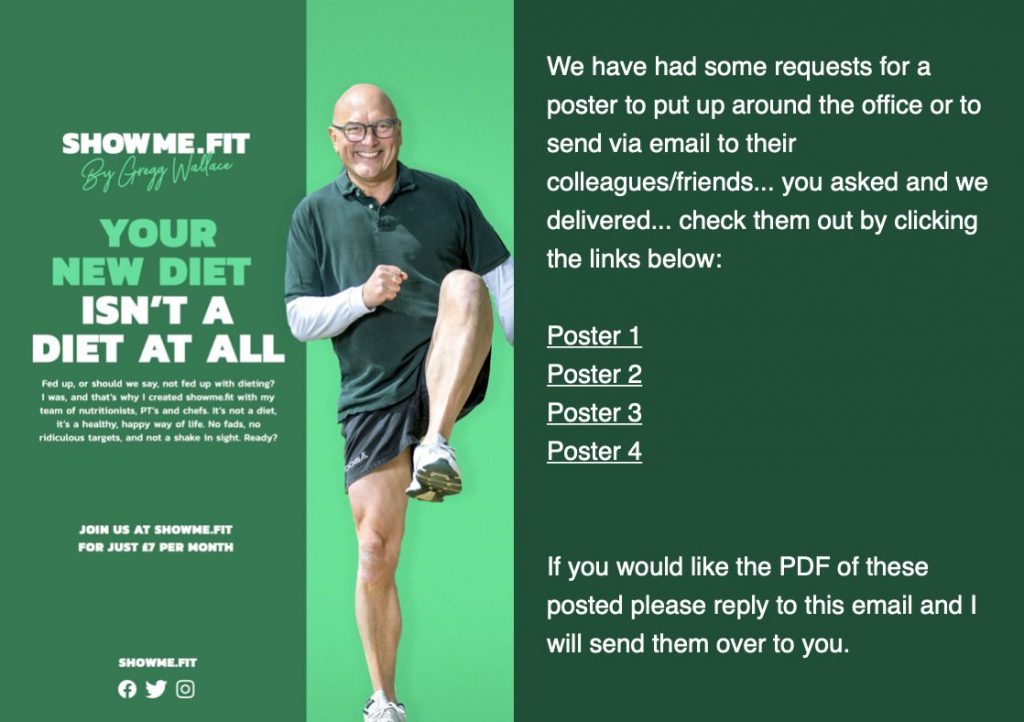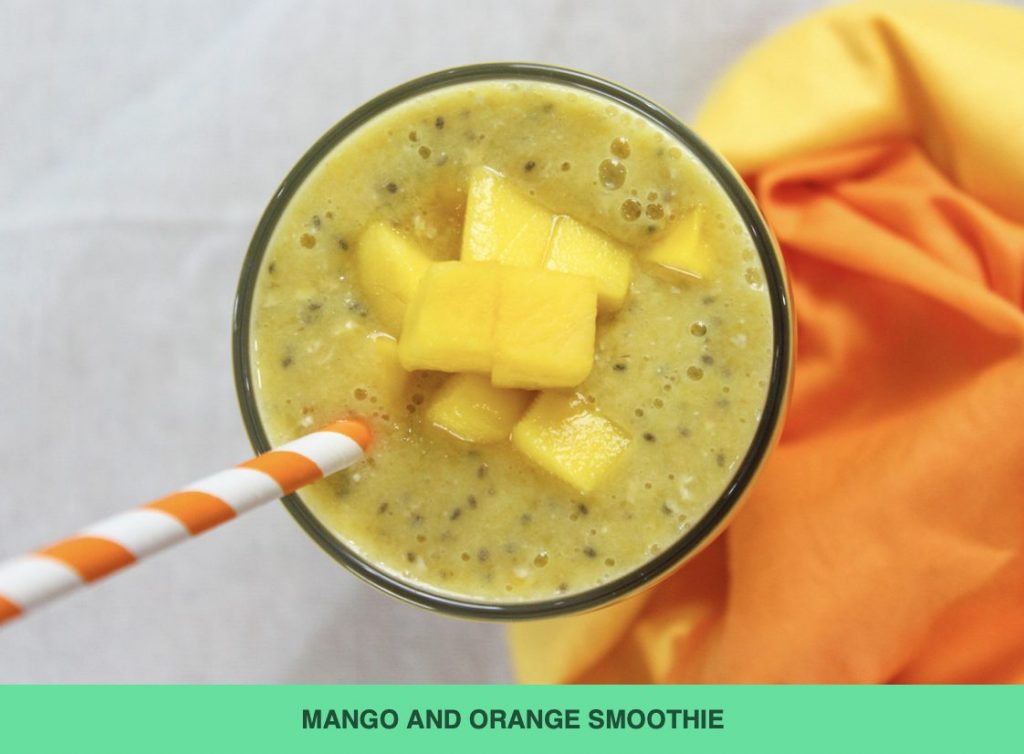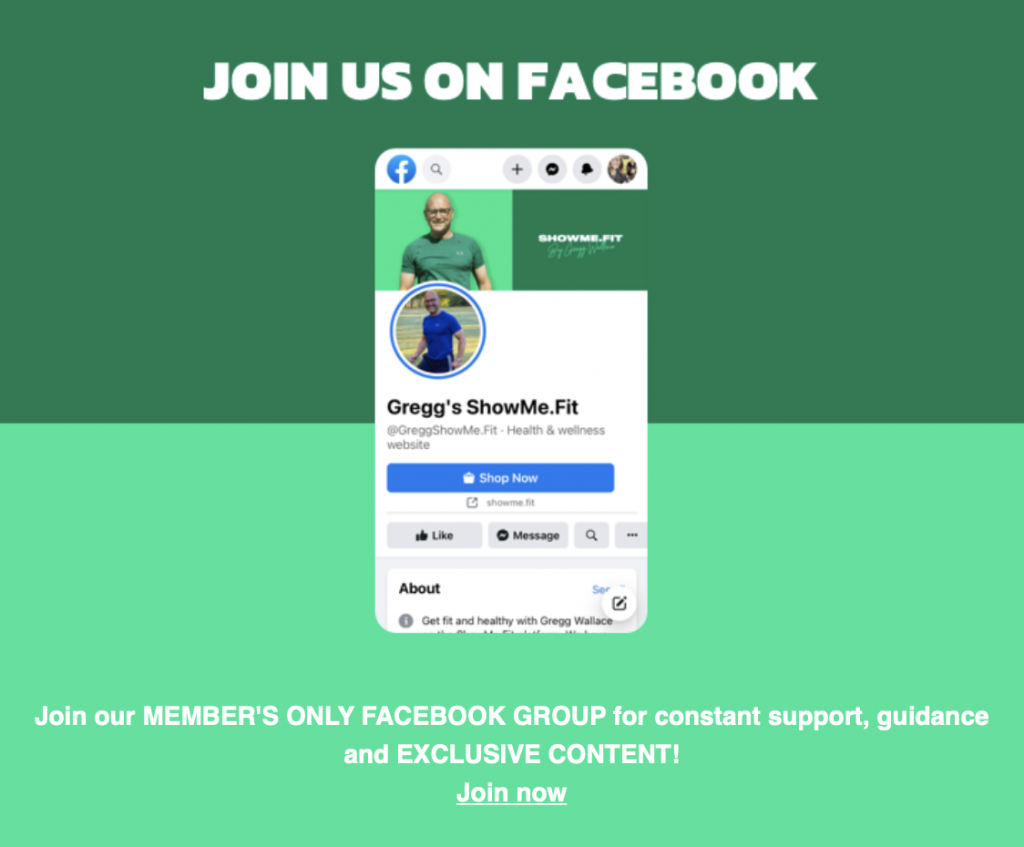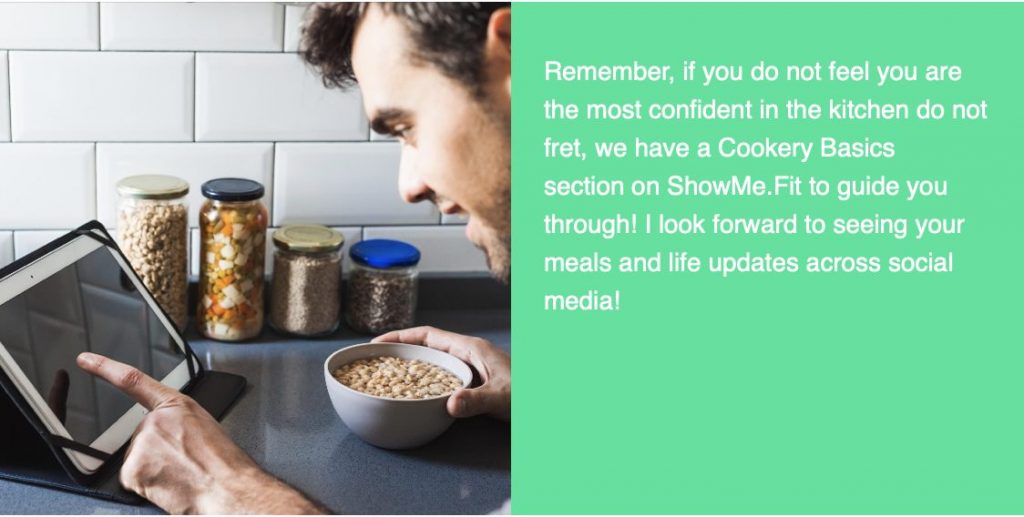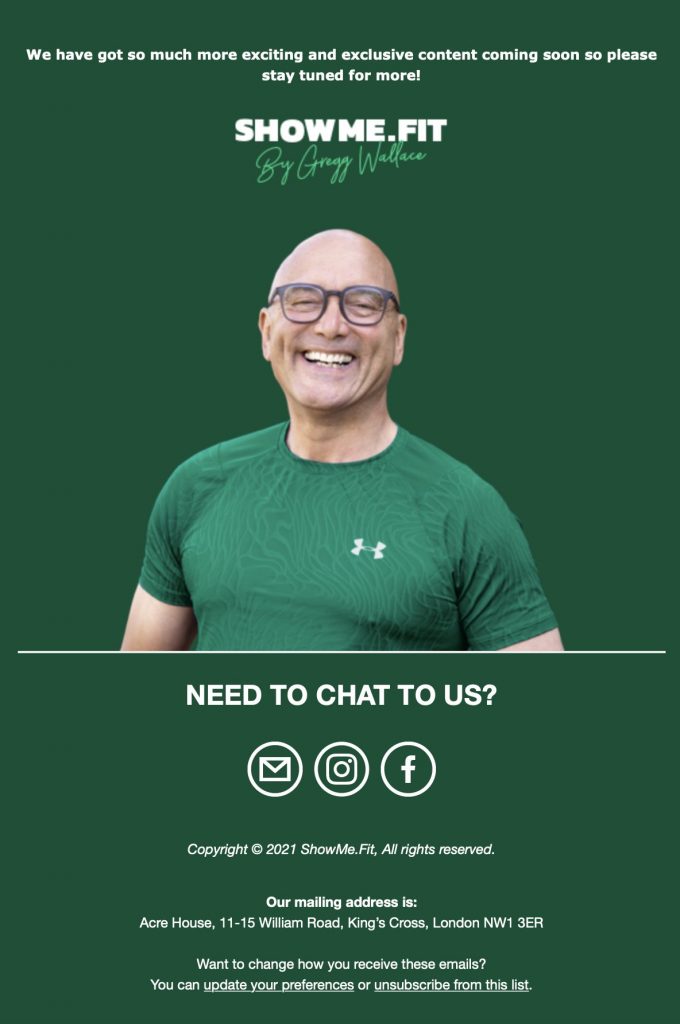 Comments? Questions? Come and join the discussion on our Facebook group
Don't have a subscription
Sign up now - £7 a month!

Gregg W.