Back to News
Newsletter – 08/07/22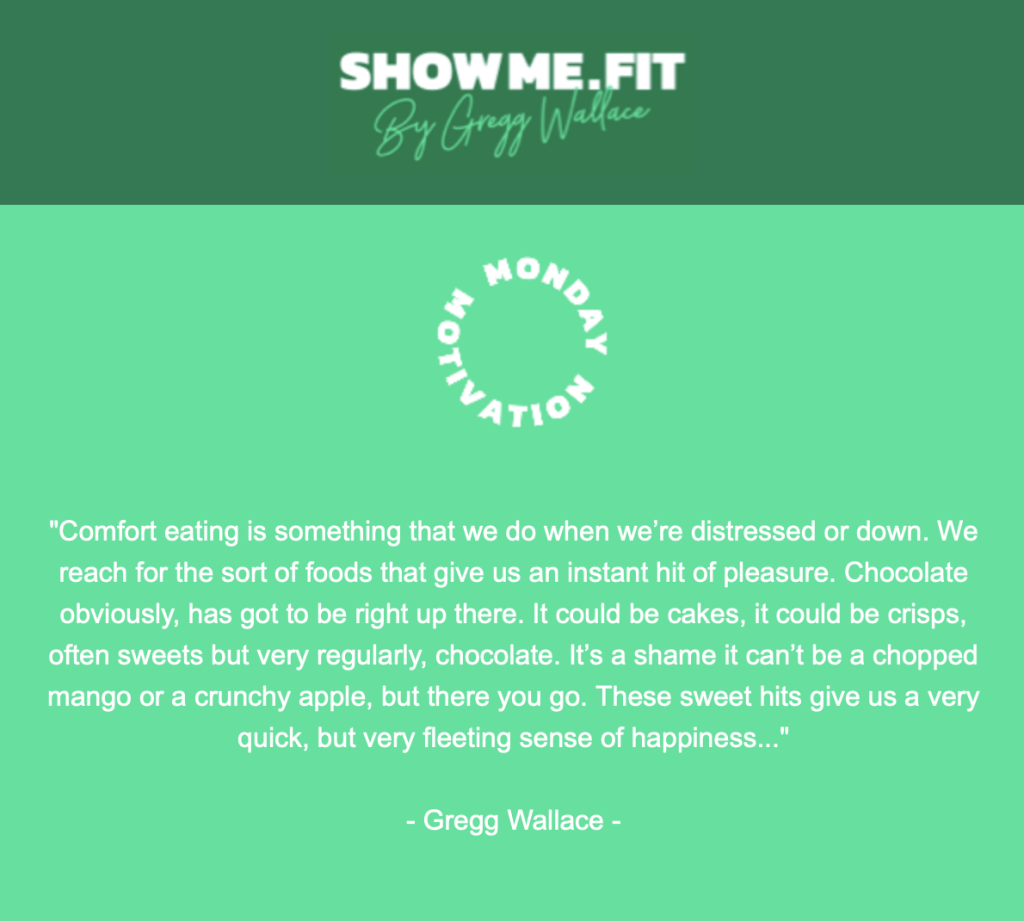 HELLO EVERYONE!
First week of July, the sun is shining, how are you all doing? Lots of new faces and lots of interaction, which we love. And thank you, all of you, for offering such support to not just the new members but continuing to support each other.

I don't know whether you're aware, but I now do a live chat about health and weight loss every weekday at 7 am on my Gregg Wallace insta. There are ShowMe.Fit members on there, so if you've like to join, you are more than welcome.

I've written a new blog this week about making time for yourself. It's not necessarily a scientific approach to weight loss but I believe it's important when you consider your health and weight, to focus on your own wellbeing.

The new recipe this week is a lunch recipe, there are live workouts with Ann-Marie and we can see some new faces in the class. Please do join in ok, it's there for you, it's free for you as a member and we welcome all abilities, I mean that, all abilities.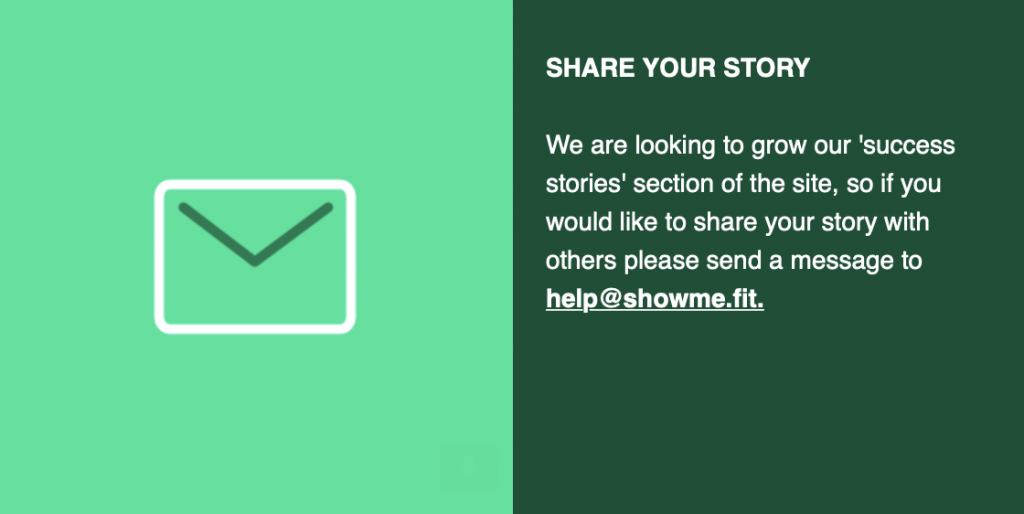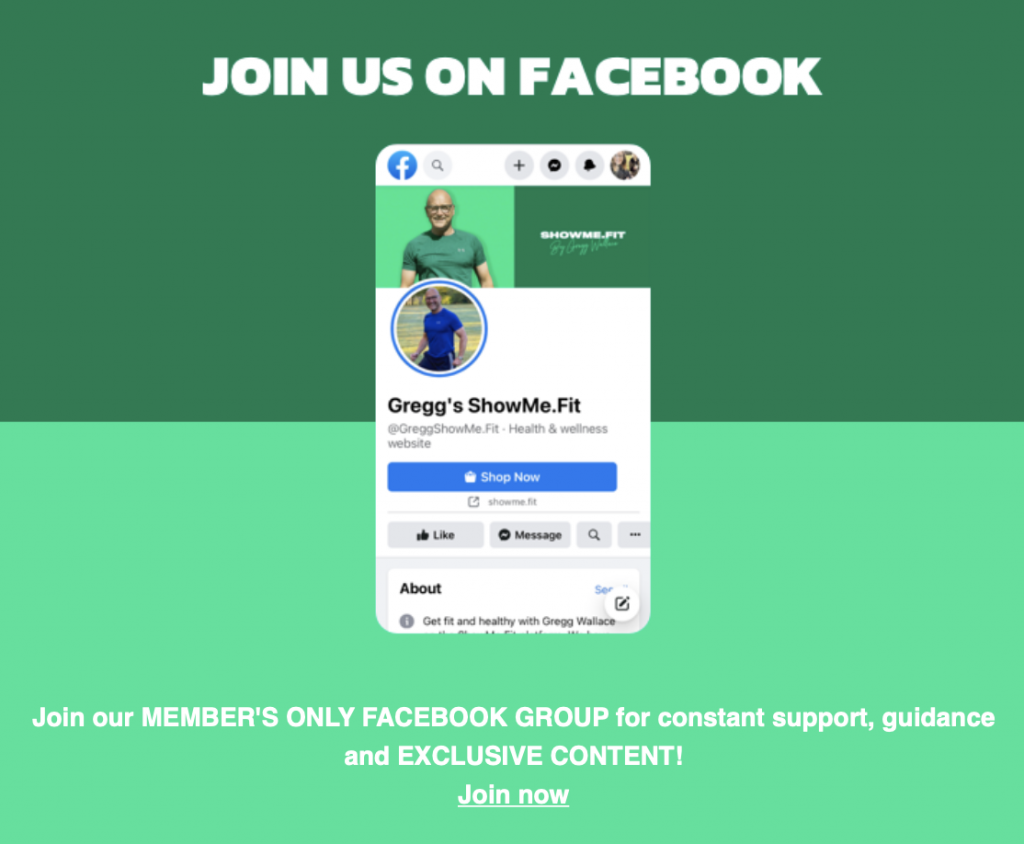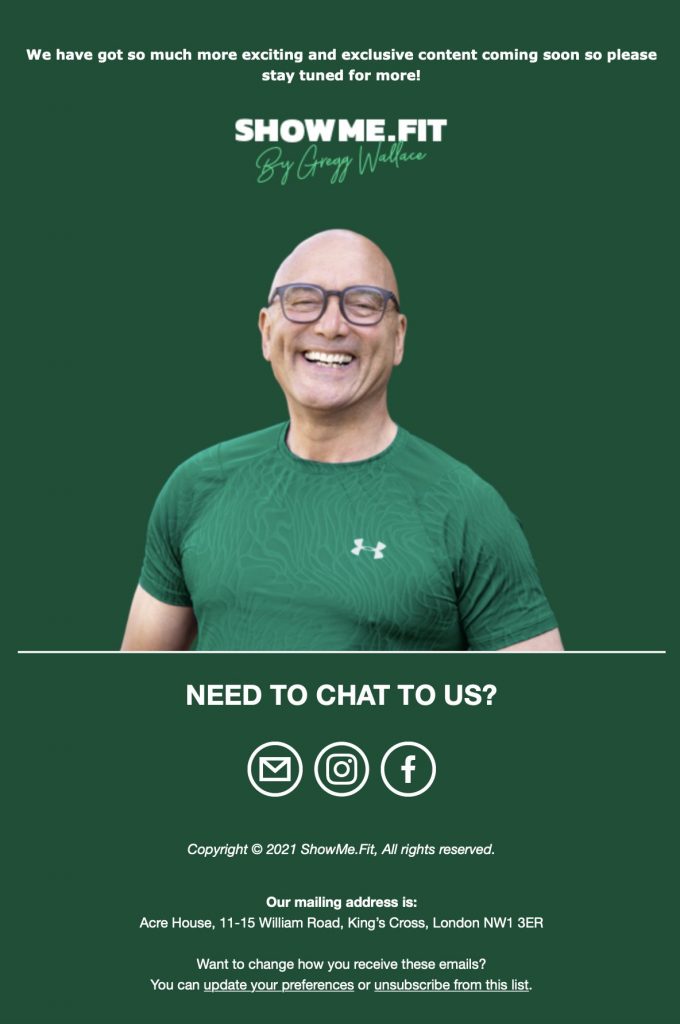 Comments? Questions? Come and join the discussion on our Facebook group
Don't have a subscription
Sign up now - £7 a month!

Team SMF .